VLAST I GRAĐANSKO DRUŠTVO
Tamo daleko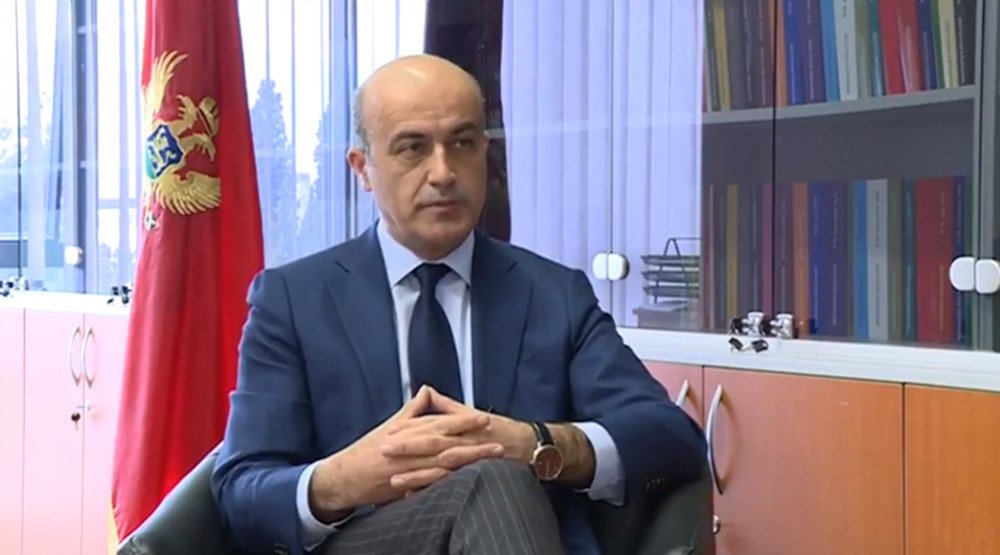 Piše
Željko Rutović
Dosadašnji period rada Vlade tj. nove parlamentarne većine primjeren je period za analizu odnosa vlasti prema vrijednostima građanskog društva. Osnovno polazište kritičkog diskursa generišemo pitanjem-sumnjom, može li vertikala političke većine klerikalno-svetosavske ideologeme, biti osnov prakticiranja politike vrijednosti, duha, principa i misije građanskog društva?
Iz rečenog slijede otvorena pitanja: Može li politička većina, sa centralnim stubom koalicije "Za budućnost Crne Gore" kao svetosavskim bratstvom, biti političko-društveni emancipator vrijednosti građanskog društva? Može li favorizovanje i svekoliko etnocentrično nametanje pravoslavnog, odnosno svetosavskog bića, biti politička platforma u okviru koje se uvažavaju vjerske razlike? Može li klerikalna Vlada, u kojoj ne participiraju predstavnici manjinskih naroda, sa pretpočinjenosti uticaju istočne vjersko-političke hemisfere i nametanjem religiozne superiornosti jednog naroda biti ekvivalent multikulturalnom i multietničkom građanskom društvu?
Osvrnimo se na nekoliko tačaka-paradigmi političkih poruka i postupaka, koje zorno govore da je koaliciona vlast sadržajem svog političkog bića, radnji i stavova, u potpunoj suprotnosti sa vrijednostima građanskog društva.
Da građanskog društva neće biti ni na horizontu, potrudio se reći već u inauguralnom ekspozeu premijer Krivokapić govoreći o "Vladi naroda" kao upućujućem amblematičnom diskursu etnocentrične postavke i namjera svoje apostolske politike. Da li je amputacija koheziono-inkluzivne vrijednosti političkih stranaka manjinskih naroda, izraz građanskog društva? Ideološki kliše utemeljen i izrastao na kletvi i mržnji prema drugom i različitijem, nikad i nigdje ne prerasta u građanizam. Da nije možda neskriveno paktiranje i paktura-nje sa srpskim svetom i radikalnim fundamentalističkim etnocentrizmom čak i od stranaka vlasti koje sebe tituliraju građanskim, izraz građanskog društva?
Da sve to nije izraz građanskog društva, najrječitije govore politički diktati najave promjena kriterija za prijem u državljanstvo, čime se od strane antigrađanskih političkih struktura na najbrutalniji način utemeljuje etnički inženjering oduzimanjem crnogorskim državljanima na privremenom radu u inostranstvu pravo glasa na izborima, dok se državljani Srbije i Bosne i Hercegovine (iz Republike Srpske) sa privremenim boravkom primaju u državljanstvo Crne Gore. Čega je ovo ime? Ime svega ekstremnog ko je je u istoriji skupo koštalo narode, nacije, države nad kojima se sprovodio anticivilizacijski čin promjene demografske strukture.
Činjenično i poražavajuće, otklon parlamentarne većine od temeljnih postavki prakse i duha građanskog društva, ohrabrio je klimu verbalnog, fizičkog i medijskog nasilja prema drugojačijem – suprotnom od koordinata srpskog sveta. Bez jasne i glasne institucionalne zaštite i osude svakog oblika ugroženosti, kvalifikovao se "poželjni" oblik narastajuće društvene svijesti u okviru koje se prijeti manjinskim narodima, prijeti Crnogorcima, nepoželjnim novinarima i medijima, prijeti svima koji ne ližu svjetonazor jedne kašike. Duh iz boce pušten je bez vidljive ambicije da se isti obuzda, pravno sankcioniše i iskreno javno osudi.
Naprotiv, saborno-epsko-naricanje samo se još jače potpiruje ignorisanjem Rezolucije o osudi genocida u Srebrenici i negiranjem genocida od strane ministra pravde, što je zorni čin koji je svojom suštinom polomio civilizovane vrijednosti uljuđenih društava. Grafiti, internet nasilje i drugi kolektivni performansi ovog narativa nijesu samonikli korov, naprotiv, on je nastao i srastao na retoričko-ideološkom diskursu stuba nove političke većine po kojoj genocida u Srebrenici nije bilo.
Otuda i pitanje svima onima koji ne dijele vrijednosti srpskog sveta, da li se danas "u oslobođenoj Crnoj Gori" osjećaju slobodno, kao slobodni građani evropske kulture, duha i prava na različitost.
Za naivnu političku javnost i kupovinu naklonosti Brisela i zapadnih ambasada, nova vlast se nezgrapno, tromo, po modelu "slona u staklenoj vazi" pokušava demagoškim floskulama zaogrnuti građanskim političkim odijelom. Ali džaba, car je go! Sve je to daleko od građanskog. Tamo daleko. Nova vlast i građansko društvo-jednostavno, tamo daleko!Teokratska vlada, apostoli-ministri, doživljaj Crne Gore kao srpske države-iskustveno, praktično, politički i civilizacijski u sukobu su sa građanskim karakterom društva i države, protiv koje se bore, idolopoklonici svetosavlja sa dugim stažom u borbi protiv NATO, kako kazaše, četvrtog rajha, paleći im mrske zastave i predizborno prijeteći isključenjem iz tog vojnog saveza.
Sumarno, pred i postizborni svenaglašeni svetosavski klerikalizam, apostologija-ideologija, etabliranje srednjovjekovnih umjesto građansko demokratskih vrijednosti, sa miješanjem, čestitanjem dana Republike Srpske, u ustavna ustrojstva susjedne države Bosne i Hercegovine, ničim, nigdje i nikada nije bio model utemeljenja građanskog društva.
Zapitajmo se, živimo li, baštinimo li svecivilizacijske vrijednosti slobode u razlikama, poštovanja identiteta i slobode izražavanja i mišljenja-ili se pak u ,,oslobođenoj" Crnoj Gori suočavamo sa najširim izlivima govora mržnje i nasilja prema nacionalnim simbolima Crne Gore. Nijesu i neće izblijeđeti političke poruke o dvije srpske države-Srbije i Crne Gore, kao što ne blijede ni svekoliki igrokazi paljenja i vrijeđanja crnogorske zastave i raznih hibridnih uzurpacija javnosti od jurišnika srpskog sveta.
Ne treba biti teoretičar da bi ocijenili je li aktuelna teokratska vlada građanska, dovoljno je, samo sa zdravim razumom i objektivnošću pogledati kroz prozor, i pitati se na šta sve viđeno i u sto i više dana nove vlasti kazano liči – da li taj pogled liči uljuđenoj, civilizovanoj, demokratskoj političkoj kulturi uzornih građanskih društava, ili pak predominaciji svetosavlja, isključivosti i mržnje prema Crnogorcima i manjinskim narodima, mržnje prema identitetskom nasljeđu – jezika, crkve i imena crnogorskog.
Pa, ko voli nek izvoli – sa prethodnim upitom, ide li se u prosvijećeni svijet evropskih društava sa "ukusom" jedne svetosavsko-klerikalne kašike koja se uporno ne birajući sredstva, nameće za sveopštu vrijednosnu, duhovnu, političku, nacionalnu, kulturnu i državnu hranu. Živi li se, i kako se živi od te hrane? Kakva su iskustva prostora SFRJ, koji su ovu "hranu" na svojoj grbači dobro okusili. Svakako, ne ukus, slika i prilika, multietničkog građanskog društva. Iskustva, tragedije i posledice rječito govore i opominju.
Ako je u prvih sto i više dana rada Vlade građansko društvo postalo nevoljni izgnanik u svojoj multikulturalnoj kući, kakva li ga tek sudba čeka u danima koji dolaze.
Rekosmo-iskustva, poruke i djelovanja, ničim nas ne razuvjeravaju u ocjeni: nova vlast i građansko društvo – tamo daleko.