Marija naša lastavica
Narod kaže da je jutro pametnije od noći, pa sam i ja, iako sa više od 4 decenije staža u sportskom novinarstvu, sačekao da se slegnu utisci o rezultatu Marije Vuković u Tokiju.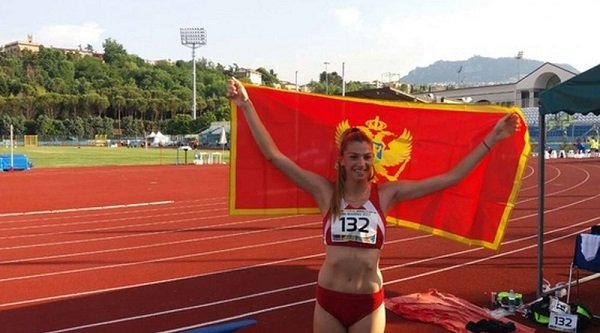 Imao sam 13 godina kada je Djurdjica  Bjedov na Olimpijskim igrama u Meksikub(1968.) osvojila dvije medalje.bSvijet je obišla ta vijest, brže nego što je  Splićanka otplivala te dionice. Iz zemlje (Jugoslavije) kojoj je plivanje iza većine sportova, Djurdica je postigla senazionalan rezultat. A, zamislite, pošla je da pliva samo u štafeti i u novim disciplinama  na Igrama osvaja medalje.
           Marija nije u Tokiju stigla do medalje, ali je nama ovaj rezulat ravan olimijskom trofeju. Vjerujem da je koju godinu prije sanjala da se pojavi na najvećoj svjetskoj smotri i to u sportu gdje velike zemlje "gutaju" male. Hrabro se Marija borila kako i dolikuje svima koji nastupaju za Crnu Goru. Vjerovala je u sebe, poneko i u nju, uglavnom smatrajući da je sam nastup u Japanu veliki rezultat. Ja sam potajno vjerovao da može do finala, pa sam čitavu noć proveo uz TV ekran čekajući da je vidim. Slike na žalost nije bilo, razumljivo to su bile kvalifikacije, ali blagovremeno smo obavještavani o  njenoj  uspješnoj borbi sa visinom, a kasnije je stigla i potvrda. Kada sam sve to  vidio, svaki njen skok, meni je  ličio na najljepši let lastavice. U tim trenucima sam pomislio-što se ovo ne nastavlja i završava večeras.
           Finale u veoma zahtjevnoj atletskoj disciplini skoku uvis održano je subotu poslije 12.30. Na Podgoričkoj pijaci čuo sam kako suprug kaže supruzi požuri zaksnićemo, Marija skače. Možda i opravdanu primjedbu, zar se nije mogao postaviti ekran da svi koji su na pijaci prate Marijine skokove. Još je bilo puno toga što bih mogao ispričati. Nije 7. avgust bio običan dan, ne samo za crnogorski sport.
       Ali, priču je ispričala naša Marija. Sticajem okolnosti znam dio njenog teškog i životnog i sportskog puta. Nije odustajala, bila je čvrsta kao ovaj crnogorski krš, zato je vjerovatno i uspjela.
        U Tokiju su očekivali od "ajkula"  i "lavica" eventualno medalju, izostalo je to, jer je jaka konkurencija, ali dobili smo našu Mariju lastavicu i sjajnog Milivoja Dukića. Siguran sam da se nakon ovog senzacionalnog rezultata u svijetu atletike već uveliko pominje i "mala" Crna Gora.

     U sportu te uglavnom pamte po medaljama, ali kada se sagledaju sve okolnosti ima rezultata koji su ravni odličju. 
     Vjerujemo da će naša Mare  dugo letjeti. Draga Marija, ovim si zaslužila da te Država  maksimalno nagradi, postala si ljubimica nacije.  
         Budimir Bućin